Santorini island
Elevate your Santorini Wedding
Romantic Activities for You and Your Guests
Santorini is a top destination for weddings for many good reasons! Besides the unique atmosphere of the island that makes it perfect for dreamy wedding celebrations, there is an abundance of inviting activities you can indulge in with your significant other as well as with your wedding's guests that will elevate your Santorini wedding and help you create unforgettable memories of this exquisite occasion! Select from a generous range of lavish activities inspired by the inimitable vibe of Santorini and with your utter pleasure in mind and spend the days before and after your wedding immersed in beauty and surrounded by your loved ones!
Santorini for couples
With the utmost attention to the needs and wishes of newlywed couples, we have arranged a series of über-romantic activities that celebrate the beauty of Santorini and the happiest days of your life together! Indulge in delightful wine tastings in amazing local vineyards, or explore hidden coastal gems of Santorini in private cruises around the island with fine on-board dining or pamper yourselves with spa treatments for couples made for invigorating moments of luxurious relaxation. Romance and lavishness are made for two with the signature of Rocabella Weddings.
Santorini for your guests
Your Santorini weddings can become an unforgettable experience for all your guests, immersed in the awe-inspiring magic of this unique island destination. Arrange memorable private excursions and cruises for your family and friends, or grand them with entertaining journeys into Santorini's gastronomy in wine tastings and fine dining group events that will upgrade their stay and leave your wedding indelible in their memories and their hearts for ever. Select from a wide variety of inviting group activities for your wedding guests; the perfect way to say thank you for sharing the happiest days of your life in Santorini with you!  
Lets create your fairytale wedding together !
By securing your favorite venue by March 30th we will favour the 2023 rates without any increase for 2024 and up to 10% discount on the Exclusive pool reception venue fee.
This is a non refundable offer, can be changed or withdrawn at any time and blackout dates may apply.
Any new offers do not apply for already made reservations and each offer is not cumulative with any other offer.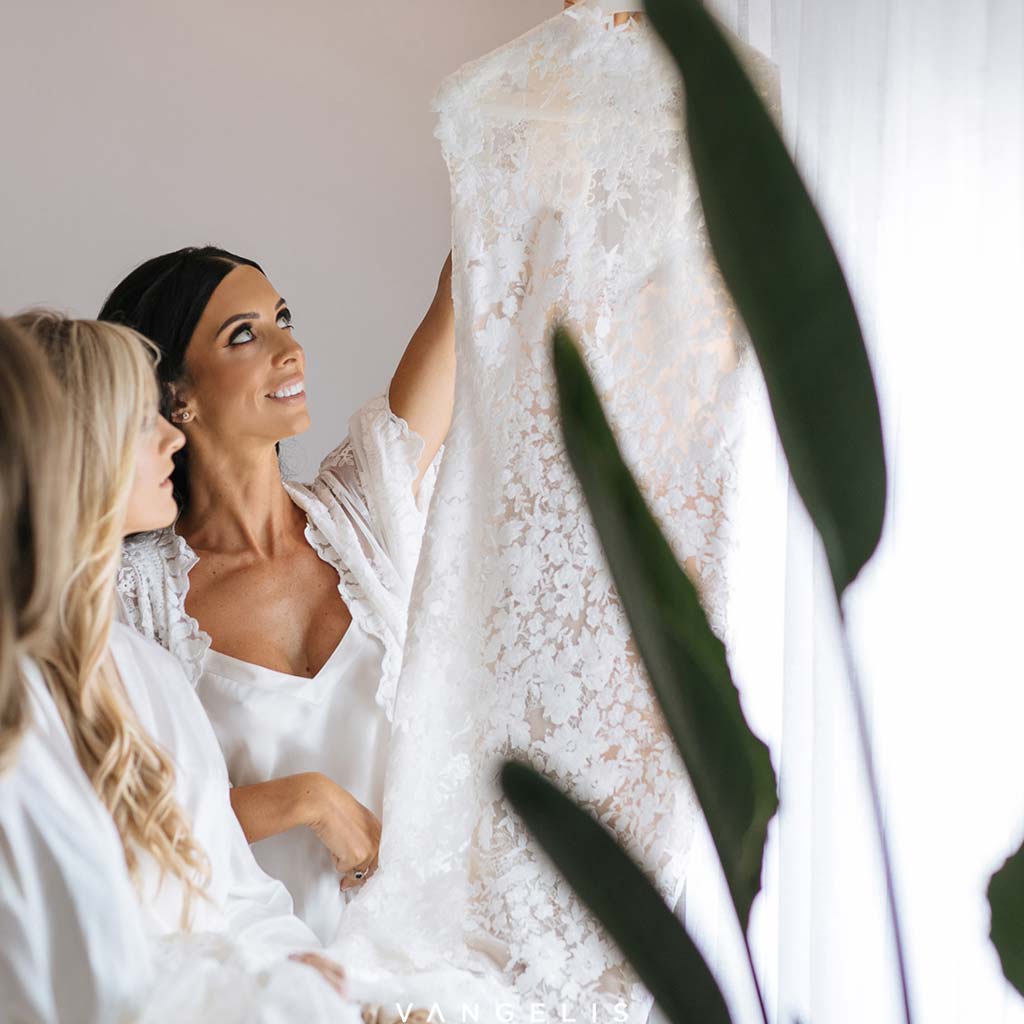 Flash offer up to 50% off all the reception venue fees for season 2023 for bookings confirmed until the 15.3.2023 (limited dates only/ restrictions apply)